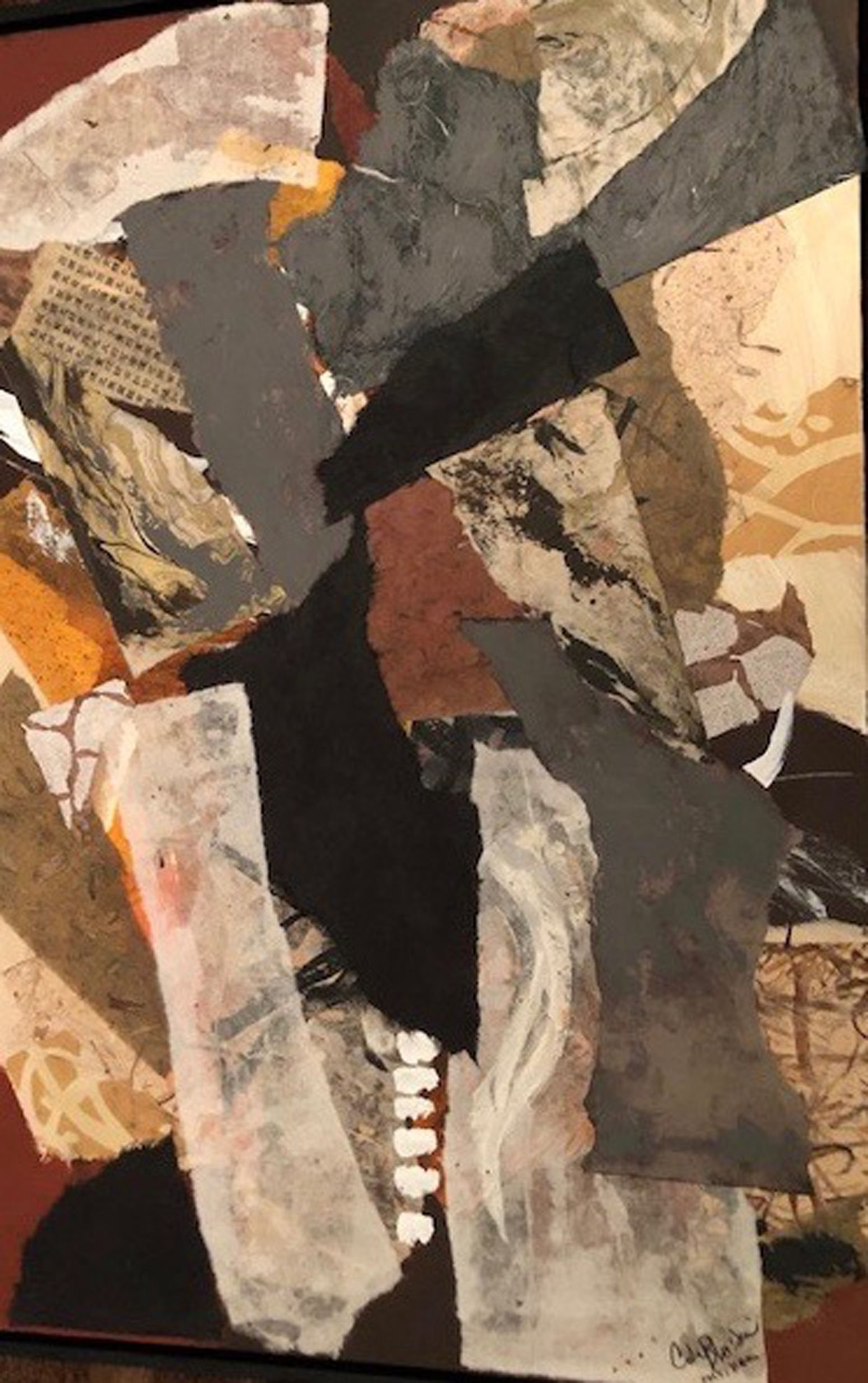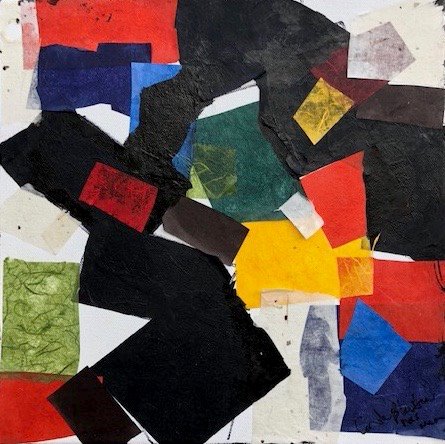 Gravity, Just playing around in the studio. This was the result. Don'y know if I like it or not. It may disappear but sharing for the moment.
This small piece is called Espresso Gold. It was painted for a small post card show. Post card shows are away to host an original art show on small scale. It costs the artist very little to send a piece that has small post card size along with shipping as simple as using a mailing envelope. They make a terrific show and make for a very interesting array of tiny collages or what ever medium one is using.
I have also been busy with new first grand baby. He is a sweet little boy.
I have been raising a new Shih Tzu puppy. His name is Auggie and he is a handful.Auggie has become best friends with my older dog and studio companion Parjer.