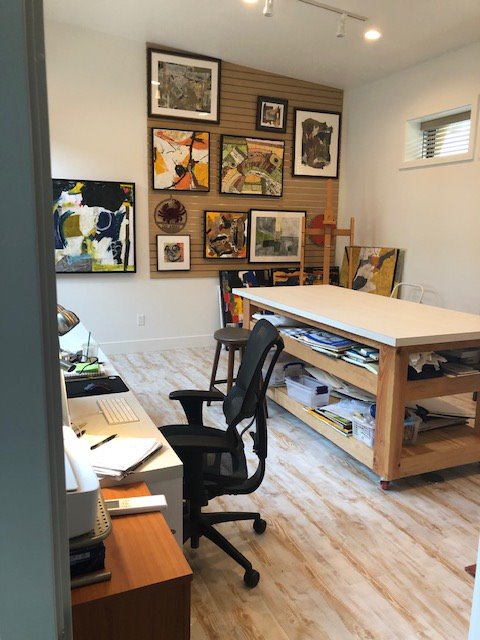 My new Studio!! Yea!! What a dream place to work!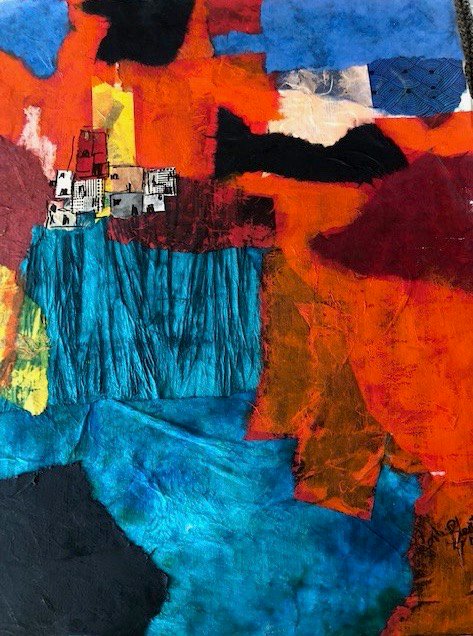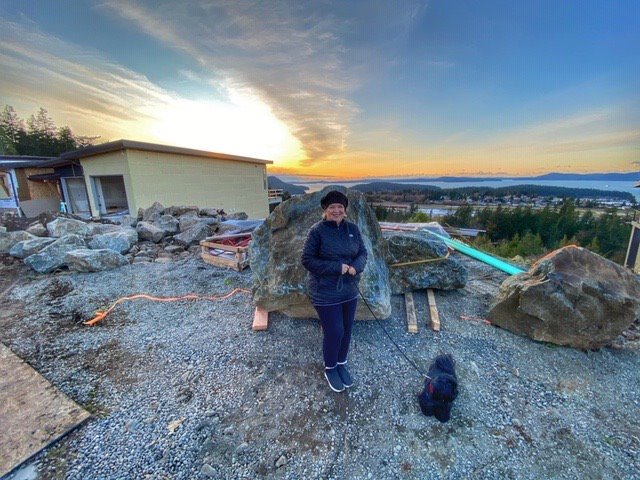 Sorry to have been gone and quiet. Life has been so busy with moving and home building etc. This painting is in the National Collage Society Calendar for 2020.
I have been inspired but not to much time to paint. I am trying to just remember all the ideas etc. y new studio name has changed. It is called Big Rock Studio now. My old studio name was given to me but the chinese Brush painter I painted with it meant Lake Place. So not that I am not there any more I needed to update. The picture with me and my little dog is indeed in front of The Big Rock. It has been moved into place in front of my studio, It's a magnificent rock. I do love it.:) More to come sooner than later.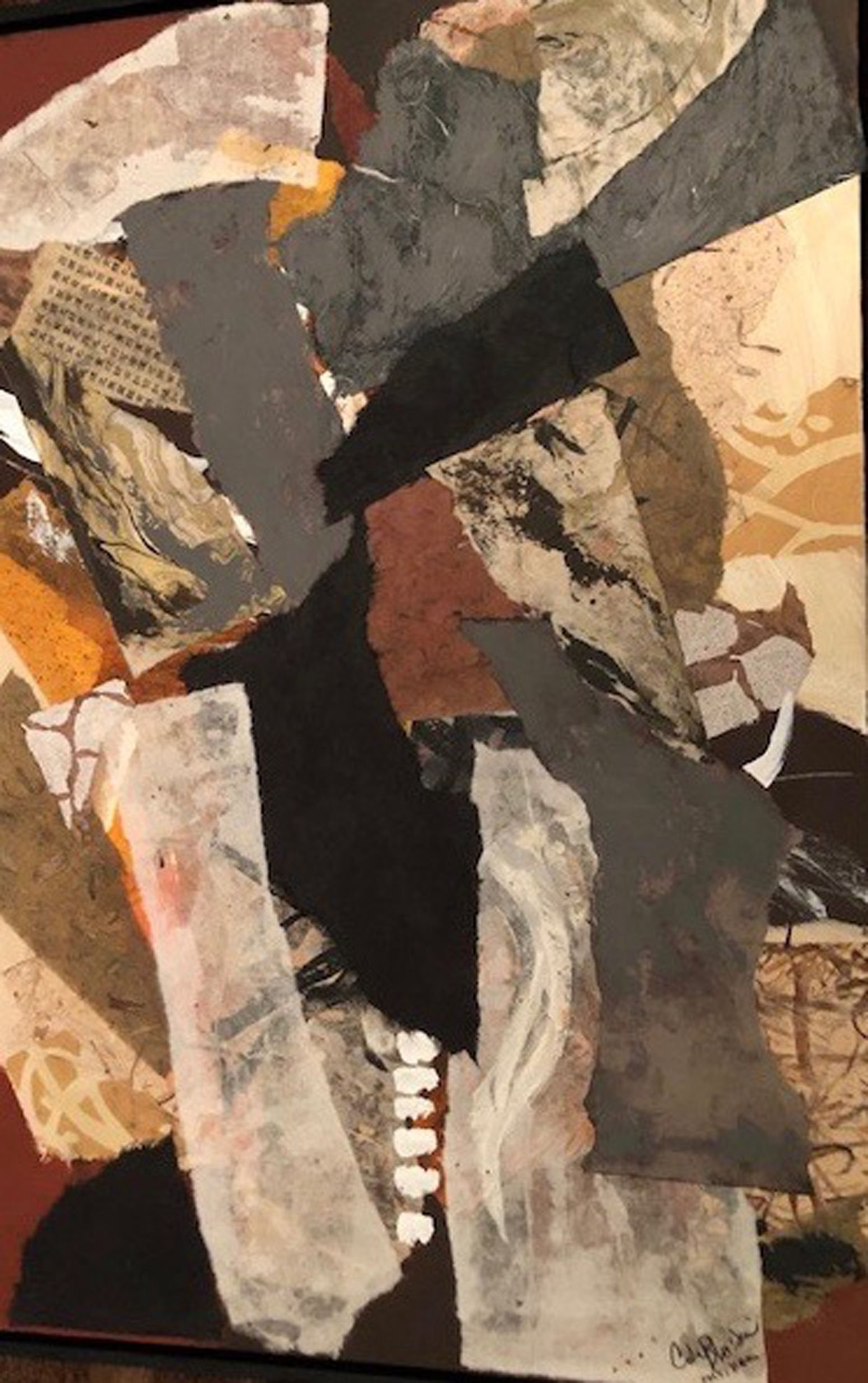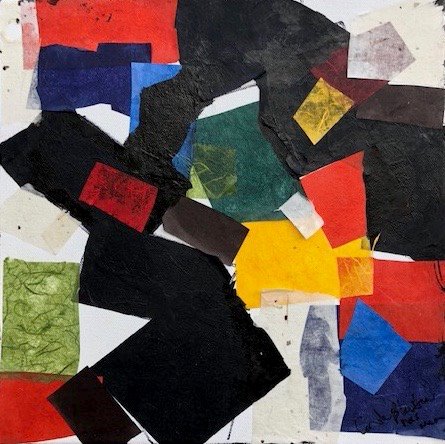 Gravity, Just playing around in the studio. This was the result. Don'y know if I like it or not. It may disappear but sharing for the moment.
This small piece is called Espresso Gold. It was painted for a small post card show. Post card shows are away to host an original art show on small scale. It costs the artist very little to send a piece that has small post card size along with shipping as simple as using a mailing envelope. They make a terrific show and make for a very interesting array of tiny collages or what ever medium one is using.
I have also been busy with new first grand baby. He is a sweet little boy.
I have been raising a new Shih Tzu puppy. His name is Auggie and he is a handful.Auggie has become best friends with my older dog and studio companion Parjer.